Get Do-It-For-Me Success For Your Smart Home Systems
Complete Smart Home Solutions for Lighting, Entertainment, Networking, and Security
Home Networking
Make dead spots on your network  thing of the past
Music everywhere
Listen to your favorite awesome music everywhere
Lighting Controls
Put every dimmer and lamp within your grasp
Heating and cooling
A/C control is now a breeze!
Security Cameras
See around corners, driveways, and every inch of your property
Voice Control
Control your Smart Home as easily as holding a conversation
We are very pleased with the Lutron Lighting Project that Robert Spivack designed and installed for us in our beach house remodel. The system works well and is easy to understand and use. We chose designer specialty fixtures and the system works perfectly with them.
Karen and Walter L
Konrad W
The consultations were excellent! Robert took nothing for granted, building a foundation of knowledge bit by bit and sharing his wealth of experience and industry insight. What we really appreciated most was his ability to explain complex-seeming material in easy to understand ways.
DoItForMe.Solutions has been a lifesaver to help me know what solutions are practical for my residence and also cost effective for my checkbook. Their service helps you take a very complex world of technology and break it down into the meaningful pieces that will enable you to enjoy your home more without breaking the bank.
Robert M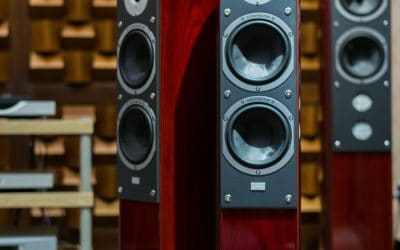 Low Price, Good Value, or Both? When you shop for expensive speakers and audio gear, what is most important to you? There isn't any right or wrong answer. Features, price, good value are all reasonable choices. But we can all admit, price is very important. The funny...