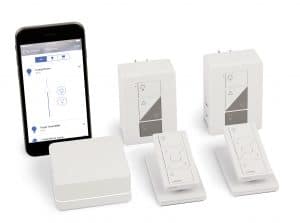 A Lutron deeper dive
Only familiar with Lutron Caseta? This topic has been long overdue. As a certified Lutron Gold Residential Pro dealer, I work with a lot of products and systems from Lutron.
In my consulting conversations with clients and homeowners looking for help, there is a wide range of familiarity with Caseta.
Yes, some people have never even heard of the company or its products. I totally get that.
If you asked me to name the brand of conduit favored most by electricians, or the best company for faucets and sinks, I'll give you the same kind of blank look some of you have when it comes to lighting systems and products.
Lutron is a huge player in both residential and commercial lighting. I want to say in advance that I realize a write-up like this entirely about Lutron Caseta may seem like one big advertisement.
If you have no interest, no problem. But I read and hear so many questions about Lutron products, especially the differences between their smart home lighting product lines, that I wanted to provide a more in-depth guide.
As a Lutron dealer, I install and help many consumers pick and use the most appropriate Lutron products. But I also work with other brands and constantly update my analysis of every product's strengths and weaknesses.
Even if you prefer or are considering other brands, understanding what Lutron has to offer can make it easier to compare and contrast choices. As they say, there is never any harm in being a more educated consumer.
Lutron lighting product families
Lutron has multiple product lines that address different needs:
Caseta
Radio RA2 Select
Radio RA2
Radio RA3
HomeWorks QS/QSX
Lutron Caseta is the entry-level smart lighting system most familiar to consumers. It is designed expressly as a do-it-yourself (DIY) product line.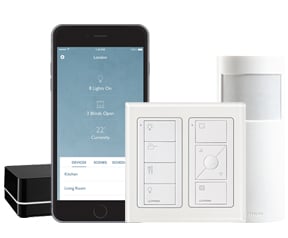 RA2 Select, RA2, and the new RA3, is usually installed professionally and sold by dealers and electrical contractors. It is a family of different product lines that share some, but not all, hardware and features.
HomeWorks QS/QSX is a luxury high-end professionally installed system. It uses different hardware and software than the other systems.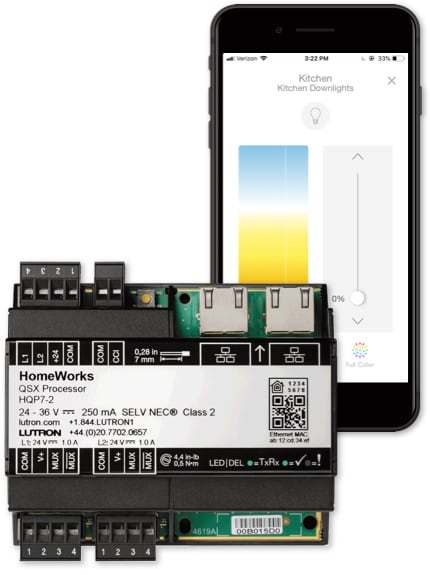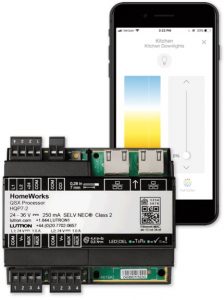 How to categorize the systems
The first step in understanding the differences between all these product lines is to figure out a way to categorize them.
They can be identified by how they are installed, how they are sold, how they work, how they are programmed, how they look, how much they cost, or other criteria.
I think a good way to think about these systems is the size of home they are designed to control and the approximate cost of a system
Home Size
Caseta – Apartments and homes up to 3,000 square feet
RA2 Select – Average size homes from 1,500 to 3,000 square feet
RA2/RA3 – Homes from 2,000 up to 10,000 square feet
Homeworks QS/QSX – Luxury homes of any size, typically more than 5,000 square feet
Typical System Price
Caseta – $300 and up
RA2 Select – $1,500 and up
RA2/RA3 – $5,000 and up
Homeworks QS/QSX- $20,000 and up
Please understand these are typical prices, not minimum or maximums.
For reference, a single Caseta dimmer has a retail price of $55, a RA2 Select/RA2/RA3 dimmer has a retail price of $199, and Homeworks QS wireless dimmers are $260 or more.
Caseta devices can be easily installed and programmed by anyone using their smartphone. Additional tips are available for some advanced settings.
How they are sold
Caseta is sold everywhere. Available through retail channels, big box stores, hardware stores, distributors, electrical supply/industrial sales, and online.
Caseta pricing is designed to be affordable by consumers and not require the services of a dealer.
Everything else is restricted and not officially sold directly to consumers.
In reality there is a lot of grey market/unauthorized sales and many authorized sales outlets sell to consumers, especially the smaller/regional electrical supply store.
Qualifying as a Lutron dealer provides the software for programming and installing all of these systems.
Consumers can qualify too!
In recent years, bowing to consumer demand, Lutron has created online classes enabling many technically oriented consumers/hobbyists to qualify to self-install RA2, RA2 Select, and RA3.
Qualifying as a consumer does not make you are dealer, but it does allow you to purchase and self-install RA2, RA2 Select, and RA3.
For RA2 or RA3, anyone can sign in to the Lutron online learning site, take the online class, pass the final online "exam", and receive certification as a RA2 or RA3 programmer.
The "prize" for completing the class is a private download link to get the full RA2 or RA3 PC software.
RA3 is a superset of RA2 in many ways but you still have to qualify for each individually. If you get RA3 certification, you will still need the different RA2 software if you want to program RA2 systems.
There are actually two levels of RA2 certification. If you need support for programming all RA2 devices and very large systems, then you'll need to suffer, er, take a second RA2 online class for full certification and software access.
RA3 certification unfortunately doesn't grandfather you into RA2. So potentially one must take RA2 Level 1, RA2 Level 2, and RA3 classes if you want all possible certifications and software access.
HomeWorks QS/QSX is a whole different ball game. Becoming a dealer is very controlled and restricted and there is no path for consumers to qualify.
Caseta programming and setup procedures
Caseta has both in-wall dimmers and switch modules and external plug-in modules.
Installation of in-wall dimmers/switches is allowed by homeowners, but if you are not comfortable working with high voltage wiring and disassembling your existing wall plates and switches, you'll probably want to hire a professional electrician.
Software installation and setup is very easy. If you have installed any other smart home devices you will find Lutron very straightforward.
Everything is done from a smartphone app that is available for both Apple iOS and Android phones.
The software is very polished and works well. In addition, 24 x 7 telephone support is available and your call will be answered by live Lutron support specialists, not a voicemail or callback service.
RA2 Select / RA2 / RA3 programming
RA2 Select is a hybrid system. It uses a subset of the RA2 hardware (not all devices are supported) but is programmed using the same exact Caseta smartphone app.
So RA2 Select is kinda Caseta but with the RA2 hardware instead of the Caseta hardware.
RA2 is the traditional mid-level Lutron lighting control system. All RA2 hardware devices are supported (more than RA2 Select). Programming is via a PC software program.
RA3, the newest system, also uses a PC software program for programming and setup. But this is not the same RA2 program.
It is a subset version of the software used for HomeWorks. It is similar to the PC program for RA2, but is a little more sophisticated and updated.
As mentioned earlier, all of this software (RA2 or RA3) is only available to authorized dealers or qualified consumers.
Hardware differences
Each of these systems consists of the controller that runs everything and the actual control devices.
The requirement for a hub (bridge, processor, master controller, or whatever you wish to call it) is sometimes controversial. For all but the smallest systems, using a hub is more reliable and can be most cost effective too!
For Caseta, the controller is called a "hub" or "pro hub"
For RA2 Select and RA2, the controller is called a "main repeater"
For RA3, the controller is called the "main processor"
For Homeworks QS/QSX, the controller is called "main processor"
These controllers are not interchangeable. Caseta is only compatible with Caseta hub or Caseta pro hub – nothing else. For the others, there is overlap in compatibility.
For ease of installation in older homes, most of these products have versions available that don't require a neutral wire. This is a refreshing option as most competing lighting systems always require neutral wire connection for every dimmer and switch.
System upgrade paths
To upgrade from Caseta to any other Lutron system, you have to replace everything – both the hub/processor and all the actual control devices – dimmers, switches, etc.
For RA2 Select, you can upgrade to full RA2 by replacing the RA2 Select main repeater with a RA2 main repeater. So if you have 20, 40, or 50 RA2 select dimmers, you can just replace the main repeater and keep all your dimmers. (But since full RA2 used PC software for programming you will need to get certified to get the software in order to actually program/use it.)
RA3 main processor supports both RA2 and RA3 devices. So you could upgrade from RA2 Select to RA3, or you could upgrade from RA2 to RA3, just by changing the main processor.
In some cases, moving from RA2 to RA3 can be a problem if you are using some specialized RA2 devices that are NOT supported by RA2, or if you have too many RA2 devices.
I buried the lead – the differences in upgrade options make it very important to have a full understanding of the different product lines.
If you start with Caseta and outgrow it, you'll have to replace everything.
If you start with RA2 Select or RA2, and want to move up to RA3, you have more upgrade options, but you will still need to replace some devices and not everything is supported.
"You've got the look" – Aesthetics
Caseta has a unique look. The strangely shaped buttons – love it or hate it!
There is a limited set of colors (plastic button/faceplates) and limited to only a glossy finish.
RA2 and RA2 Select have a Decora paddle design called Maestro.
In addition to the RA2 smart dimmers/switches, there are a slew or regular stuff (AC outlets, dumb dimmer, dumb switch) all in the Maestro style so you can have everything in your home match without having to upgrade everything to a smart device.
RA2 and RA2 Select have a large number of colors available. Red, black, grey, and many, many colors besides white, contractor almond, or contractor tan.
RA2 and RA2 Select also are available in nicer finishes. In addition to standard glossy, you can get a textured satin finish.
RA3 has the new Sunnata look. This is a style with a touch-sensitive control for dimming, and a backlight LED.
Sunnata has already been available in dumb dimmers and switches so just like RA2 Select / RA2, if you decide to go with Sunnata, you can mix smart devices with dumb ones for a consistent color scheme and look.
HomeWorks has its own set of dimmers/switches/devices in both wired and wireless and very premium designs with metal finishes. It's a whole different class of product and I won't go into much detail here.
Wireless technology
Caseta uses Lutron ClearConnect proprietary RF wireless that is a centralized topology.
It uses frequencies around 400 MHz (433 MHz in the US) which is the same as garage door openers and security door/window sensors.
Huge benefits of long range, low interference, and incredible reliability.
RA2 Select and RA2 full use the same ClearConnect RF wireless as Caseta.
Lutron renamed this and now calls it "ClearConnect Type A" to avoid confusion with their newer ClearConnect Type X (see below).
Homeworks QS/QSX is typically a fully wired system but can also use wireless ClearConnect Type A dimmers.
RA3 devices use the newer Lutron ClearConnect Type X wireless.
This is a completely different wireless system. It is the same as used by the higher end Ketra lighting fixtures used for Lutron commercial and HomeWorks QSX residential installations.
ClearConnect Type X is Lutron's proprietary version of Zigbee. It is a mesh based wireless system, and uses 802.15.4 radios same as Zigbee.
ClearConnect Type X is proprietary. It is not Zigbee, does not show up on Zigbee systems, and can't be controlled by Zigbee hubs or controllers.
RA3 main processors have both ClearConnect Type A and ClearConnect Type X radio inside.
The RA3 main processor can have both RA2 and RA3 devices connected in one integrated system.
That's how RA3 is an upgrade for RA2 Select and RA2.
Under the right configurations, you can remove the RA2 Select main repeater or RA2 main processor and replace it with a RA3 main processor.
Right now RA3 only has the Sunnata dimmers, switches, and keypads. So you'll probably still use RA2 wireless if you have any shades, or want to use any of the specialized RA2 wireless modules that are not available with RA3 radios (and may never be).
TL;DR about Lutron wireless technology
If you're not a techie, and not interested in all the innards, the bottom line is this:
Lutron uses its own wireless technology called ClearConnect Type A and ClearConnect Type B.
It is not compatible – hardware or software, with any other wireless technologies such as Bluetooth, Wi-Fi, Zigbee, Z-Wave, or thread.
But it doesn't have to be and works better because it is completely separate. All Lutron devices are controlled by hubs, bridges, repeaters, or processors.
Most home installations need only one controller and a single Ethernet connection to your existing home network.
These central controller(s) connect to your home network using wired Ethernet and take care of all the lower-level intricacies of making everything work.
3-Way, 4-Way, or N-Way lighting
All these systems have options to support multiple physical dimmers or switches controlling the same light fixture. This is often called 3-way lighting.
The actual installation and implementation depends upon the products used and system chosen. Solutions include wireless controls, wired remote dimmers, or a combination of both.
If you are totally confused…
Most people can quickly narrow things down by understanding their budget, deciding if they will self install or have it done professionally, and the size of their home.
All of these systems also support automatic motorized shades, on/off smart plugs, and heating/air conditioning controls from Lutron a few other manufacturers.
Most important, Lutron is not a proprietary system.
Lutron works smoothly with Apple HomeKit, Samsung Smartthings, many hobbyist/DIY systems, and just about every professional home automation system including Crestron, Control 4, Savant, Elan, and others.