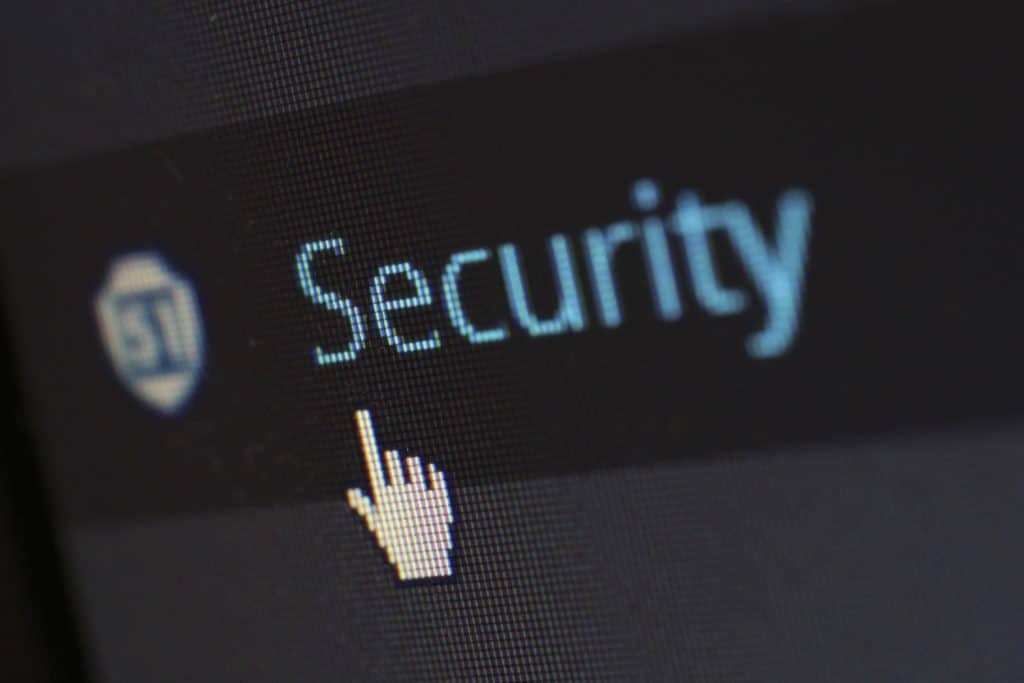 DIY Burglar Alarms Have Arrived

DIY alarm systems have matured to become a cost effective and reliable alternative to traditional professional security systems.
Ppioneered by smaller brands such as SimpliSafe, many other companies have jumped into the fray to grab our disposable income.
Security is one of the few smart home product categories where consumers don't need to be convinced.
Keeping our loved ones and personal property safe is a basic human need. We don't need to be sold on the benefits.
Most of the new capability in smart home automation for lighting, shades, music, and entertainment are in the "nice to have" rather than the "must have" category.
That's probably why there are more security and alarm products from companies you have never heard of vying for attention.
Even the traditional (or untraditional) telephone, cable, and satellite companies are trying to get into the game.
It's not a mature market so product choices, technology, and capabilities are rapidly changing. There's a lot of newfangled junk out there, so I want to give you my thoughts and narrow the field.
What's An Alarm System?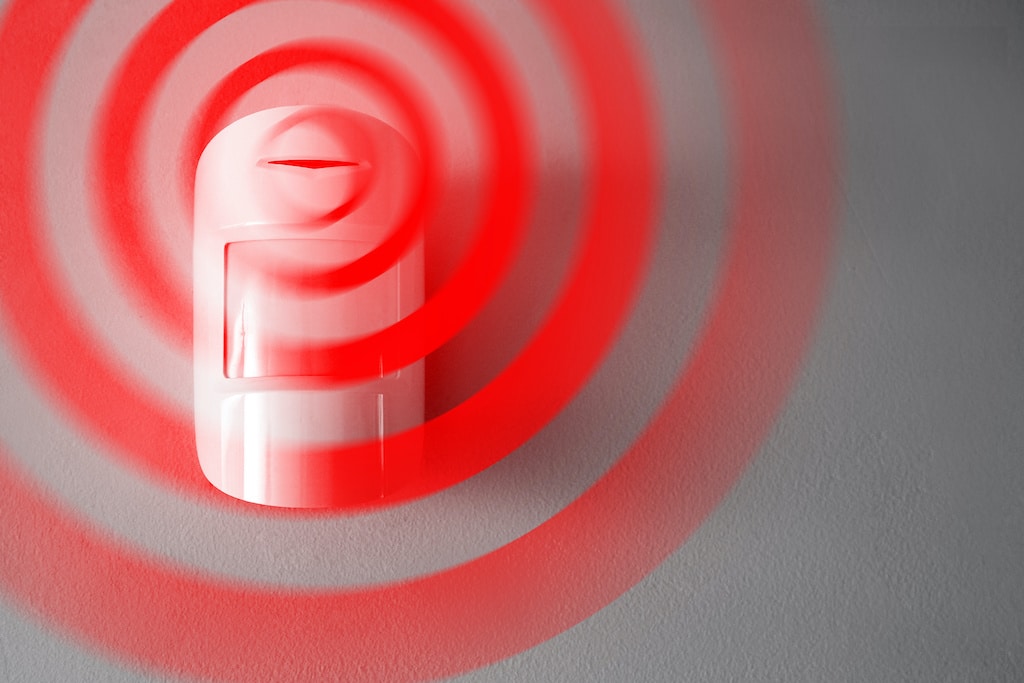 This is not so straightforward a question. You can buy all kinds of standalone little gadgets that do one or two things and call themselves an alarm system.
Here's my take on what it takes to be considered a serious alarm system:
Sensors
Devices that tell you the status of something and when it changes.
The most common sensors are door and window sensors. They tell you if a door or window is currently open, and they tell you when it changes.

Audible Alarm
A very loud (ear splitting volume) horn or siren that can be heard both inside and outside your house.
It scares away the intruder. It makes sure personal safety alerts for smoke, fire, or other life threatening situations can be heard throughout the home.

Surveillance
Cameras that record video and audio to be your eyes and ears. Keeping constant watch over both the exterior (and with your permission) the interior of your home.
Continuous or motion activated, security camera systems can provide both live viewing and a permanent recording from anywhere in the world.

Alerts
When something happens you need to know. Alerts must be sent to you immediately using multiple technologies – push notifications, email, texts messages, or even phone calls.
Knowing something happened is useful, but knowing something is happening right now is crucial to being able to do something about it.

Cellular Backup
Remote access, notifications, and alerts require an Internet connection to work. But we all know that Internet service is not reliable.
IMHO, having a built-in cellular option is crucial for serious DIY alarm systems. Products with cellular backup should make it easy and simple.
The best solutions include a cellular provider SIM chip ready to go and have monthly plans with flat rates.

Battery Backup
If the power goes out, then your alarm does too. Cellular backup does not help if all the electronics are without power.
You can use an uninterruptible power system (UPS), but the best alarm systems have at least some level of battery backup built-in at no extra cost.

Professional Monitoring
Now I realize we are talking about DIY alarm systems, but they still need to have the option for professional monitoring.
There's a lot of legal mumbo/jumbo which varies from city to city, but many consumers don't realize you can't simply connect your alarm system to ring up the police directly.
The only way to involve the police is to have a 3rd party licensed professional monitoring service in the loop. They intercept all the actual alarms and decide, with your cooperation, when to call the police and dispatch them to your property.
Buy A System, Not Just Devices
Complete DIY alarm systems has a lot of different things it must do. It's ok to buy or build a system one step at a time.
The beauty of the DIY approach is you can choose as little or as much security as you want without being forced into buying a large system right from the start.
The important point is that a true security system has all these features available for you. You don't want to find yourself unable to add them in the future as your system and needs grow.
As you start to look into systems in more detail, the frustrating thing is that they are not necessarily expert at all these capabilities. Some sensors are better than others, cameras differ in cost and quality, and cellular or backup options may be expensive or limited.
Be flexible and accept tradeoffs
Buying into the concept of complete DIY alarm systems will require making trade-offs and accepting "just ok" for some features. You may be tempted to choose the best individual products, but then combining everything into a cohesive system becomes problematic.
Here's an example – there are a lot of companies, both large and small, known and unknown, that sell door and window sensors. They little devices are fun to use, inexpensive to buy, and can tell you if the door or window is open or closed.
But they aren't a full security system. They don't tie into a larger system to provide the alerts, notifications, backup, and monitoring you need to build a complete solution.

The Exception To The Integrated System Rule
I frequently make one exception to this – for surveillance and video recording systems, I prefer to choose separate systems that are not part of the security system.
Why? Because the cameras and recording systems of most DIY systems are terrible. They barely work, have poor video quality, and the apps are terrible.
Most of the hardware of an alarm system is passive – it's lurking in the background, almost invisible, and you don't interact with it very often.
If you install cameras, you'll be checking the live feeds or recordings fairly frequently. This is one area where the frequency of use means you want something that is easy to use and robust.
It will be more expensive and more complicated to use a separate video surveillance system – no doubt about it.
If your budget is tight and you don't plan on having a lot of cameras, you might still choose to use the cameras that are part of the security system.
It's not an easy choice, but at least be aware of the tradeoffs and make the decision carefully and thoughtfully.

The Top Choices
I have looked at many of the systems on the market and have narrowed my recommendation to the systems from Ring and Abode.
Ring is very affordable – downright dirt cheap. They offer very inexpensive professional monitoring at only $10 per month which also includes cloud storage for all Ring cameras (including their popular video doorbells) at no extra charge.
The hardware is modular and the Ring starter kit system include cellular and battery backup and can be easily expanded.
Ring does not like to play well with others so if you want full integration with other equipment and systems, you'll be disappointed, but now that it is owned by Amazon they do work well with Alexa voice assistants.
The Abode HomeKit starter kit is exciting because it is the first DIY alarm system that is Apple HomeKit certified. You can use the Abode app or the Apple HomeKit app to control the system.
Key Abode hardware including motion sensors, door/window sensors, video cameras, and occupancy sensors. Most of these sensors are available in HomeKit for creating automations or rules sequences of your own choice.
Abode, like Ring, includes cellular and battery backup in the base station. Although the professional monitoring plans are more expensive, they have a unique option for "on demand" service.
When going on vacation, a trip, you can temporarily turn on the full monitoring service.
So you only pay for professional monitoring when you think you really need it.
Wireless tech details
Technically, Abode uses their own wireless protocol for all their sensors and most of their devices. I prefer their 433MHz RF technology, which is used by traditional alarm companies, instead of the newer Z-Wave or Zigbee used by some of their competitors.
In testing, I found the Abode sensors had much longer range and it was easier to cover a larger home without the hassle of adding repeaters that were necessary for Ring's Z-Wave or other Zigbee systems.
I also prefer Abode's unique slim designed window/door sensor that looks like a flattened popsicle stick. When installed, it is truly invisible.
The Abode wireless technology offers battery life of 5 to 10 years. Ring's Z-Wave batteries typically last 6 to 9 months.

Actually battery life depends on your home, wireless obstacles, and other factors so keep that in mind.

What kind of alarm system are you considering for your home? Have you considered Ring or Abode?